21 Nov 2009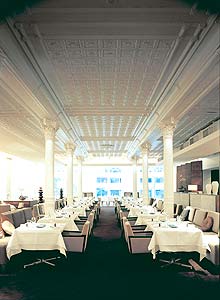 The latest tennis dinner was held at est Restaurant, this time with 4 players attending.
We believe that Peter Doyle was present in the kitchen as he autographed our "tasting menu".
Our dedicated sommelier also signed the menu with the addition of a sketch of his generous moustache.
The synchronised delivery of each dish by four waiters was spectacular followed by the food description coinciding with the pouring of the source.
A copy of the tasting menu complete with autographs is available below.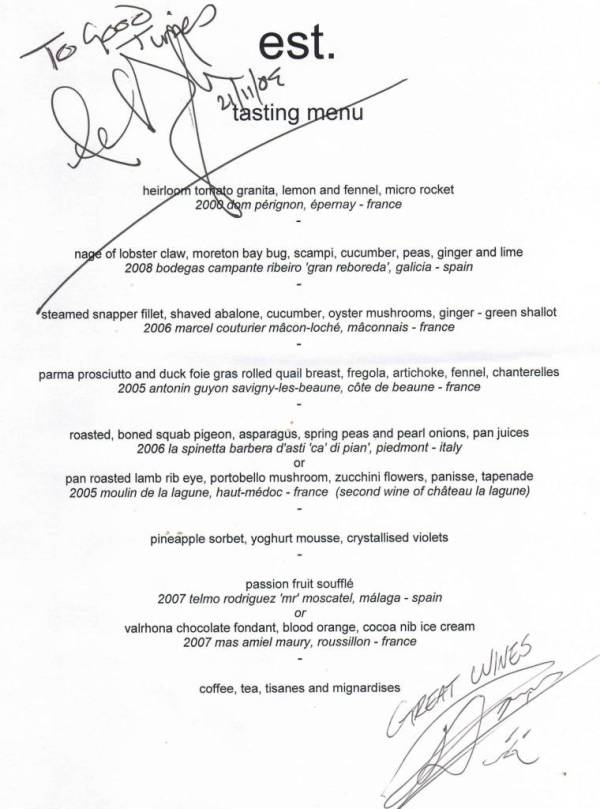 —